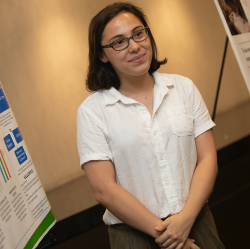 Hi! I'm Arielle Dror.
I'm a 2020 graduate of Smith College, where I double majored in Statistical & Data Sciences (SDS) and Government. As of June 2020, I am an Applied Data Scientist at Civis Analytics, where I work with public sector clients to leverage data for public policy work. I find it important to think critically about ways data scientists can ensure our work is ethical, equitable, and making this world a better place.
In my free time, I enjoy working on women's sports analytics projects, particularly women's soccer.
Outside of data science, I enjoy rock climbing and trying new ramen restaurants in every city that I visit.
Want to know more about me? Take a look at some of my favorite projects or my current CV.
Feel free to contact me on Twitter (@arielle_dror) or by email.
Note: This site is very much a work in progress, please stay tuned!